Credit One Stadium Information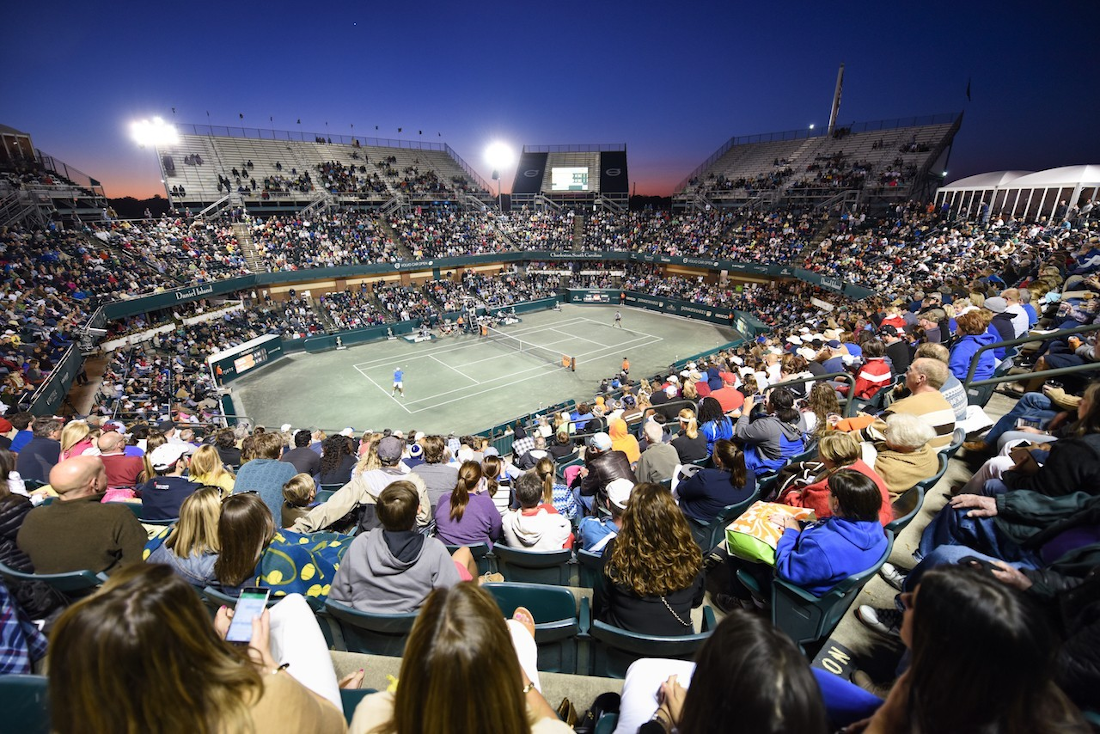 Volvo Car Stadium may be one of the biggest stadiums and music venues in South Carolina, but you can't talk about it without mentioning the Family Circle Tennis Center on Daniel Island. This tennis center was built in 2001, and currently has 17 courts that include the 10,200 seat Volvo Car Stadium. The venue has hosted the WTA Tour's Family Circle Cup from 2001-2015, where it has been promoted as the Volvo Cars Open.
The entire facility has unique features that make it stand out compared to most other tennis courts. This includes its status as the only WTA tournament space that uses green Har-True clay courts as opposed to more traditional options. Many fans believe that this intentional decision is a big part of why Volvo Car Stadium has seen such incredible performances as the live recording of Hootie & the Blowfish's album "Live in Charleston" on April 24, 2005.
The venue's role as a concert space has created an annual summer concert series that has been going on for 15 years. Famous concerts during this period include John Mayers's 2002 appearance, Blues Traveler with Cracker in 2012, Bob Dylan in 2013, Third Eye Blind in 2015, Culture Club in 2018, and more!
For many Charleston residents, you can't spell entertainment without the Volvo Car Stadium.
Further information on Volvo Car Stadium at Family Circle Tennis Center:
Ticket Policies:
Read about the ticket policies and authenticity guarantees for tickets purchased via this website.
Volvo Car Stadium Seating Chart:
View the Volvo Car Stadium at Family Circle Tennis Center seating chart and seating options.
Volvo Car Stadium Parking:
Find out more about parking and driving arrangements at the Volvo Car Stadium.